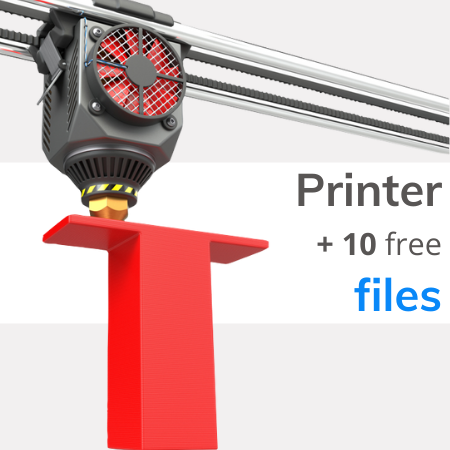 Pack of 10 useful STL files as a gift with the purchase of any printer. The files are automatically added to the cart at no cost
New starter kits. Basic and Pro so you will have to start printing. Reduced prices. Two 1kg spools of high quality + adhesive.
10% discount on Magigoo and Dimafix adhesives. The discount is already applied to each product. Promotion until end of stock.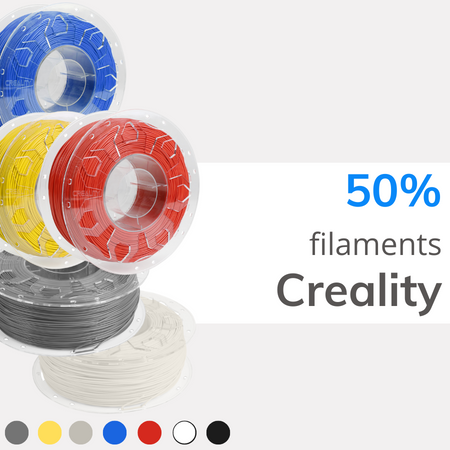 50% discount on the second unit of Creality brand filament. You can combine the colours you want and as many times as you want. Compatible with other promotions. The discount is automatically applied in the shopping cart.
Creality's new models are now available exclusively for sale. Stock guaranteed. Be the first to get the new products for 2022/2023.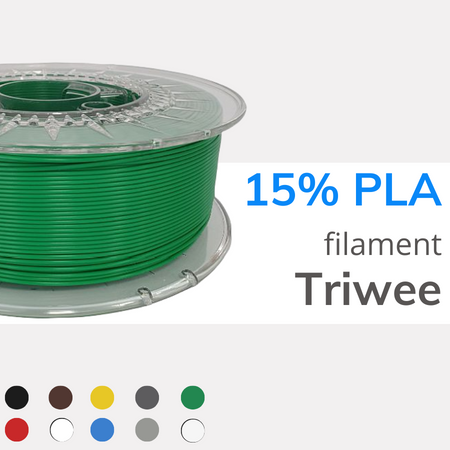 15% discount on each spool of Triwee brand PLA. A minimum purchase of 2 units is required for the discount to be applied. You can combine the colours you want and you will see the discount automatically applied in the cart.